Aircraft Forward Compartment Cargo Fire Response

"Aircraft Forward Compartment
Cargo Fire Response"
Contact Hours: 1.0


LESSON SUMMARY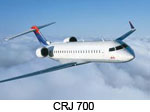 A CRJ (regional airliner) has a cargo fire warning, followed shortly thereafter by smoke in the cockpit. You will be able to observe from a pilot's perspective how the inflight portion of the cargo fire and communications is handled. After ARFF crews are set up on the expected emergency landing runway, the pilots land on another runway forcing ARFF crews to make a quick change. Once the aircraft is on the ground there will be two scenarios reviewed. In the first scenario the flight crew initiates the evacuation. In the second scenario the pilots are incapacitated and the ARFF crew must secure the aircraft and rescue the pilots.
Click below to view a short video demo of this training:
| | |
| --- | --- |
| Forward Compartment Cargo Fire | Duration: 11:35 |
| Scenario Discussion | Duration: 4:35 |
| Pilot Incapacitation: ARFF Response | Duration: 1:14 |
| Scenario Discussion | Duration: 4:20 |
OBJECTIVES/OUTCOMES
After viewing this lesson the student will:
Understand the difficulty pilots may have in flying and communicating with oxygen masks on.
Understand cockpit procedures during an interior aircraft fire, and why there may be a sudden change in landing runways.
Be able to secure a CRJ aircraft from the cockpit
Be able to release incapacitated pilots from their five-point harnesses and remove them from their seats.
Discuss how to handle sudden changes as the aircraft nears the runway, such as an aircraft landing on the wrong runway or not landing on a runway at all.
CODES, STANDARDS & REGULATIONS
FAA A/C 150/5210-17B, Programs for Training of Aircraft Rescue and Firefighting Personnel
NFPA 405, Standard for Recurring Proficiency of Airport Fire Fighters
SKUs: ARFF-101
DVD Training
Part #:ARFF-101
DiW:0.90
In-flight Aircraft Cargo Fire Training on DVD for Firefighters.